Rupert appeared on today's episode of ITV2's Beat TV (broadcast on MTV2 in the USA), and talked about his sister Samantha and her music, and what it was like to run with the Olympic torch. He also played the didgeridoo, and competed in a dance off with Team USA medallist Allison Schmitt. Video isn't available as of yet, but should be very soon.
More importantly, he talked about his film Into the White, which is now retitled Cross of Honour and appears to be set for a UK home DVD release on the 1st October. Cross of Honour is available for pre-order at Amazon.co.uk, and you can see the artwork below. We're currently double-checking the release date and if it is indeed going straight-to-DVD, so watch this space.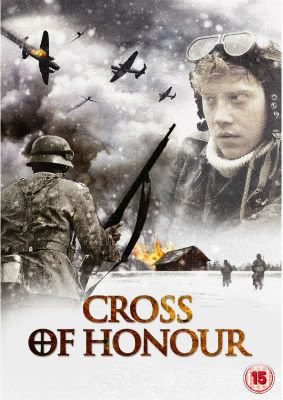 1940 ... high above the harsh Norwegian wilderness, English and German pilots shoot each other to the ground after a violent chance encounter. Isolated, they must fight to survive the brutal winter. Though war has made them enemies, antagonism is hard to maintain as days go by. Through mutual need, unlikely friendships bloom and somehow they become comrades. War, after all, is absurd.